The female body is constantly changing, requiring different nutrients at different life stages and at different times of the month. Natural herbal remedies have been used for centuries by women to meet with these changes.
You are in Herbal Remedies for Women's Health
Women's Health
Chinese Herbal Medicine
Chinese Medicine
Leading Brand Chinese Herbal Medicine
Traditional Chinese Medicine
Herbal Remedies
Natural Herbal Remedies for a Healthier Life
Chinese Slimming Tea
Natural Health Supplements

Chinese Herbal Medicine
Website www.china-herbal.co.uk - Email mail@china-herbal.co.uk
Copyright (C) 2010 Global Health Foods. All rights reserved
Chinese Herbal Medicine, Chinese Medicine, Herbal Remedies
Tiaojing Cuyun Wan
To improve the function of the female reproductive system, regulating the endocrine and improve the reproductive system immunity against infection...
50g box £6.95
4 box course £24.50
Women Dysmenorrhea Pills
Functional activity of blood. For menstrual blood stagnation, menstrual pain due to stagnation of blood, abdominal pain...
10 bag box £6.95
3 box £18.95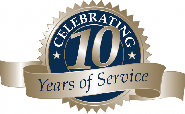 Fuke Shiwei Pian
For irregular menstruation, dysmenorrhea, abdominal pain, blood clots, discharge pain. premenstrual breasts pain, irritability...
60 tablet £6.50
3 box £17.95
Chanling Wan.
To restore Qi and blood weakness. For post-natal blood deficiency, low energy, body chill, wind pain, dizziness, nausea, limb edema...
12 bag box £6.95
3 box £19.95
Kunbao Wan
Nourishing liver and kidney function. To calm the nerves. For menopausal syndrome, hot flushes, sweating, insomnia, forgetfulness, irritability...
50g box £5.95
3 box £16.95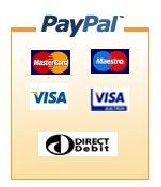 Tongjing Wan
To promote blood flow, dispel cold, regulate menstruation and relieve pain. Used where there is abdominal pain during menstruation, menstrual cramps due to stagnation of blood...
50g box £6.95
3 box £18.50
Guweisu Pian (Oryanol Tablets)
Neurosis, premenstrual tension, menopausal syndrome, aiding sleep...
100 tablet £4.95
3 bottle £13.95
Xiao Jin Wan
For the swelling and pain, multiple abscesses, gall tumors, scrofula, breast lumps...
1.8g box £7.95
4 box £27.50
Jiawei Xiaoyao Wan
For Liver Qi stagnation. Indicated for anxiety, irritability, stress, and depression due to premenstrual tension.
60g box £5.95
3 box £15.95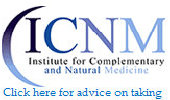 Qingshen Xiaopang Wan
Formulated from the highest quality herbal ingredients, chinese medicine and modern research has produced this safe and effective product for weightr lose..
240 tablet box £11.50
3 box course £29.95
Kanggongyan Pian
To remove heat and inflammation. For chronic cervicitis, leukorrhea, cervical inflammation and symptoms of bleeding...
100 tablet £6.50
3 box £17.95

Qiye Shenan Pian
24 tablet box £5.95
3 box £15.95
We Accept